Her Butt So Close - BRANDNEW!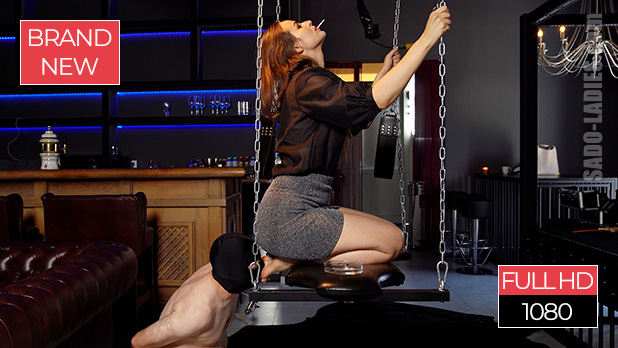 Well, what's swinging in front of our noses? Well, not in front of us, this masked slave is a little luckier than us, although. So close to the butt? You have to reckon with every swing that your wet nose will disappear in the crack. But we are well aware that there could be worse than that. In fact, it's actually a very stimulating idea, isn't it?
Doesn't matter. More important is the view of the slave and his species-appropriate treatment. Of course, he has the absolute jackpot, even if not entirely without consideration. Finally, we have our grand dame of cultivated slave punishment here visiting. Lady Iveta! It is well known that she attaches great importance to well-groomed foot care through tongue play and a warm cigarette to relax. After all, it is also known that the ashtray has to be sparkling clean afterwards. Why did the Lord God give this wretch such a long tongue? Certainly not just for slurping up oysters. Foot, floor and ashtray are the primary goals. So don't pretend to be tired.
---
To download the clips simply right click into the thumbnail and choose "Save target as...".