Blowjob Training For Our Sissy Girl Part 1 - BRANDNEW!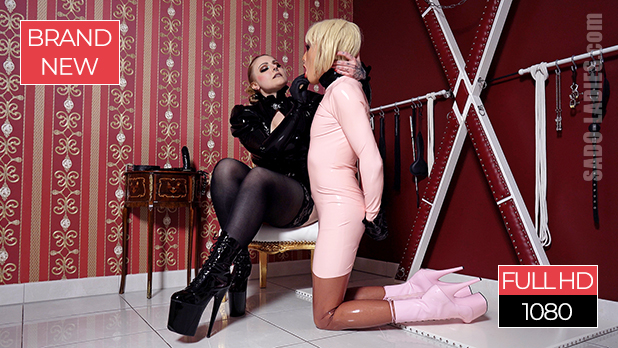 You could almost think they would be a dreamlike couple, our two cuties. But the impression is misleading. Lady Selina Morgen once again invited to one of her notorious blowjob trainings. Of course, nobody can miss something like this. If we're honest, neither do we. After all, we watch her from very close.
But it's always exciting who has tried so hard for one of the coveted places. Today it is apparently a very tender little plant that can prove how wide it can open its mouth and how deep it can swallow. If at the beginning there should also be the obligatory gag reflex when deepthroating the "dildoed" high-heel, we are sure that this little sissy will soon become a real blow-mouth. You always start small. You take a finger, then the heel of the shoe, and then the big things. As you can see, our Lady Selina Morgan is a fantastic teacher with a talented student.
---
Download MP4 FULL HD Version

Blowjob-Training For Our Sissy Girl Part 1
06:33 min, 460 MB, MP4 FULL HD
English Language
To download the clips simply right click into the thumbnail and choose "Save target as...".