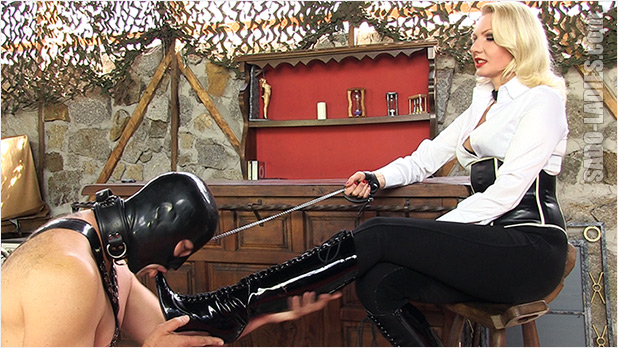 A well trained husband slave makes life much more comfortable for a spoiled woman. Akella just returned from a ride and there is dust on her stunning boots now. She snaps her fingers and a big and strong slave appears immediately. Masked, with a heavy leather collar. He addresses her as Mistress but Akella smiles at her husband.
She reminds him what his daily job is and so he starts licking her boots with a big passion. Akella enjoys what she sees. Such a strong slave on his knees, cleaning her boots with his tongue. Such an useful husband.
From time to time she pulls hard on the chain that is attached to his collar. Just for fun, just to feel the power over him. He has also to suck that super sharp heels, every inch. And when both boots are shining like the sun, he may leave and prepare a coffee for his Mistress.
Preview Pictures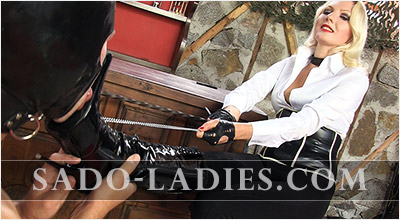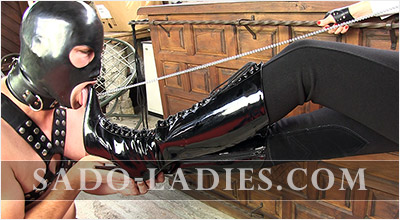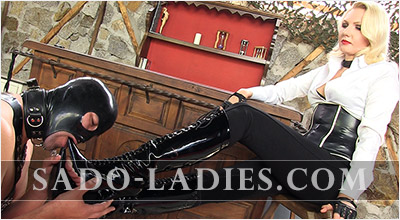 ---
To download the clips simply right click into the thumbnail and choose "Save target as...".